Back in July 2017 we welcomed Bristol based blogger/vlogger Purpleella and her lovely family to Campden Yurts.
They spent the weekend and here is Ella's review blog and youtube video:
http://www.purpleella.com/2017/07/18/campden-yurts/
Thank you Ella and family, hope we get to welcome you back again. J
* * * * * * * * *
2018 Reviews
* * * * * * * * *
Welcome: We booked both yurts to spend the weekend there with friends and our 4 children between us, and it was perfect having the run of the place. Jane was available to answer any questions/offer any help but was very discreet and we felt like we had the place to ourselves most of the time.
Jane gave us a warm welcome and thorough guided tour of yurts and facilities on arrival, and presented us with a delicious homemade lemon drizzle cake to indulge in over the weekend.
Facilities: The yurts are beautiful - spotless, very spacious, charmingly furnished and decorated, and cosy with sheepskins, fairy lights. Jane has thought of absolutely everything across the site - in the yurts, in the bathrooms, in the cookhut and in the utility room. Utensils, trays, salt and pepper, cafetieres, extra blankets in the yurt and in the outdoor kitchen for cooler evenings inside and out, children's games, maps, torches, matches, gas lighters, pizza cutters, corkscrews, bottle openers, hammocks, outdoor sealed storage box, solar power units, oven gloves....
Cooking: We were spoiled for choice of cooking facilities. Regrettably we didn't get round to using the fire grill but we thoroughly enjoyed cooking our homemade pizzas in Bob the clay oven and huddled around the camp fire in the evenings as it dropped cooler but before we were ready to turn in, which was really atmospheric and memorable.
Bathrooms: The new, fresh, spotless private bathrooms were a welcome luxury
Summary: This was our first yurting experience last September (2017) and led us to try it elsewhere in the country. I do not wish to speak ill of our other experience, but I will just say that Jane has set the bar very high!
Campden Yurts is a gem of a place and I cannot recommend it highly enough.
*********
What a fantastic bank holiday weekend!! I can't say enough about how wonderful Campden Yurts are!! You have everything you could possibly want - Jane has this so well set up from the fab private bathrooms, extremely comfy beds and very lovely 'welcome cake' to the genuinely warm welcome - this place is BRILLIANT and we are so glad we found it!! Thank you Jane and family- we will definitely be back x
*********
Wonderful weekend in daisy (family of four) for us this weekend. Jane has thought of everything and we all loved the walk into the village, pizza in 'bob', the hammocks, cooking on open fire and a visit to Stratford. We usually camp but loved the ease of this whilst the kids played in the fields, laughing and enjoying the freedom that this beautiful site allows. Can't wait to go back!
*********
2017 Reviews
Had a Fantastic Easter weekend break here! The Yurts are very cosy and spacious and the log burner makes it extra special and toasty warm. Having your own bathroom facilities is great and shower room is so big and roomy. Jane the host couldn't be more friendly and there for your every need - she had baked us a lemon drizzle cake for when we arrived which was Delicious and gave that extra personal touch to our stay. The little village with lovely pubs and restaurants was a short walk from the site and we got to pet the friendly sheep in the bottom field. We will definitely be booking again to stay in the future.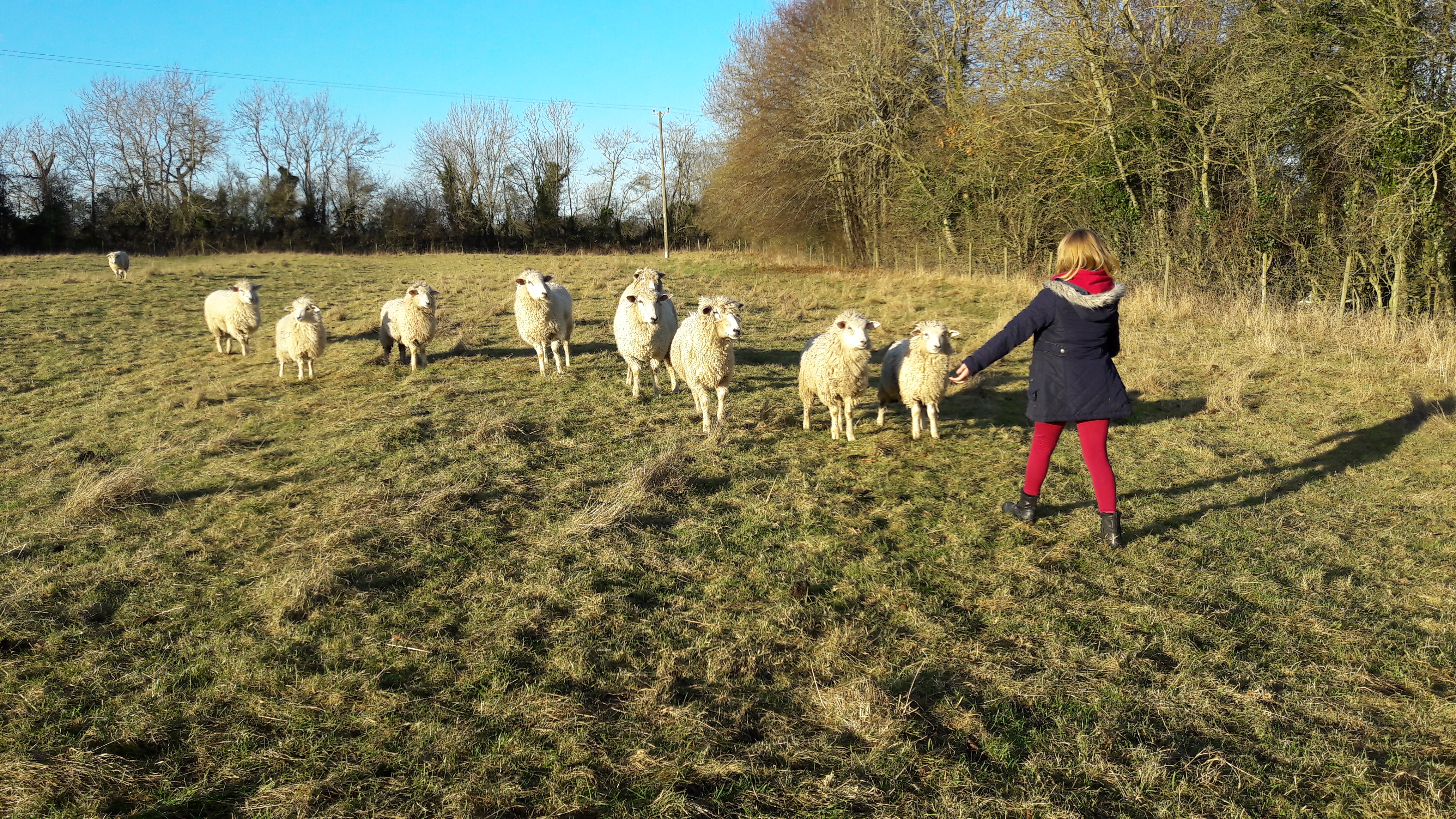 * * * * * * * * *
Just returned from 3 nights here. Absolutely amazing. Jane was a great hostess & made us all feel most welcome. Having your own bathroom was priceless & a great idea! You get your own fridge & washing up sink too! Great location in chipping Campden & easy for family days out. We visited the Cotswold Park Farm one day & had a day in Oxford, even had a go at punting. The yurts are lovely & cosy with made up beds on arrival, 2 ring stove for making a brew & a lovely log burner to make it nice & cosy. There were fresh flowers & home made flapjacks on arrival to welcome us & be bought the nicest blackcurrant jam from Janes mum for our morning toast. We would definitely go back! Thanks Jane xxx
* * * * * * * * *
First visit to not only Campden but staying in a yurt. Well will definitely be visiting again. Jane was very welcoming and the yurts had everything you could need. Very comfortable sleeping and thoroughly enjoyed my early morning cuppa listening to the countryside and sitting in the sun. Heaven! Thank you Jane. Look forward to seeing you again.
* * * * * * * * *
.
The yurts are excellent: high quality design, spacious, comfortable beds, very nicely furnished. They also include a stove and lights that can be activated via portable power boxes supplied.
The site is very well equipped - nice kitchen with everything you need, 2 decent bathrooms with toilets, sinks & showers. Plus another wooden area with a gas cooker and utensils, situated next to benches where you can gather to eat.
The kids loved roaming around the surrounding fields - very picturesque area with some farm animals, chickens etc.
The family who run the site are extremely nice - they really do try to make the stay as enjoyable as possible. Really worth making the pizzas - they provide a proper stone pizza oven, and a lot of effort is made to show everyone how to make the pizzas. A really fun activity for all.
Overall, we strongly recommend for a family glamping trip. We will visit again.
For more reviews please see our facebook or coolcamping page!