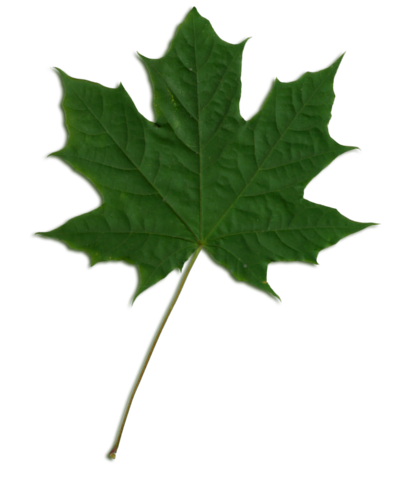 FAQ: What is Provided for Your Stay
FAQ details of what is included/provided in your glamping stay
Bob the Cob Oven Bob is a very special feature at our Glamping site so he deserves his own blog spot. Having been inspired by watching Jamie Oliver cooking in his outside oven, I dispatched Neill to beautiful Herefordshire on a 1 day Cob Oven building workshop. It was led by Matthew LLoyd of the Fabulous Cob Oven Company. The day was a great success and we got to know Matthew who – upon hearing about our venture to start a glamping site – offered to come and lead a workshop for us at our Cotswold site. The plan was hatched that I would host the day, take the bookings and all that jazz and he would teach 8 people how to build an oven – and we got to keep it at the end! Awesome. So in May 2015 we hosted a weekend workshop for 8 people including children. Some came with their family and stayed in our yurts, some stayed locally and others were local. We had a great time and learnt a lot, laughed a lot and ate quite a lot too. I was rather clever and had saved us a lot of heavy work by asking the groundsman (installing the treatment plant) to use his JCB to dig out and keep a pile of clay soil ready for using (clever eh, as digging out clay by hand is seriously laborious work!) We used this clay to mix with sand and water and later straw to create the cob. It all started with building the base out of old telegraph poles and planks. Then I went down to the local hotels/pubs asking for about 50 empty wine bottles (didn't feel daft at all scrabbling through their recycling bins – honest) which we used as insulation for the base. The shape of the oven was achieved by mounding up the building sand into the right shape/height and adding a layer of newspaper. Next came the challenge of making the cob and this involved lots of foot/welly work to mix the sand with the clay and water. We had a few willing helpers who danced, stamped and marched that cob into submission so it could be applied to the mound. It was lovely to see the kids getting stuck in at every stage. On day 2 the mound was finished, the internal sand removed and the final shaping done. And then…drum roll…we got to light him. This helped to dry out the cob and teach us how to light/maintain the oven. Then we finally got to cook the first of many awesome, delicious pizzas in him! Since then, Bob has cooked about a 1,000 pizzas for our guests and family! *** We are hosting another course on Sat 12 – Sun 13 May 2018******Contact Jane on info@campdenyurts.co.uk for more details. Glamping available! ***​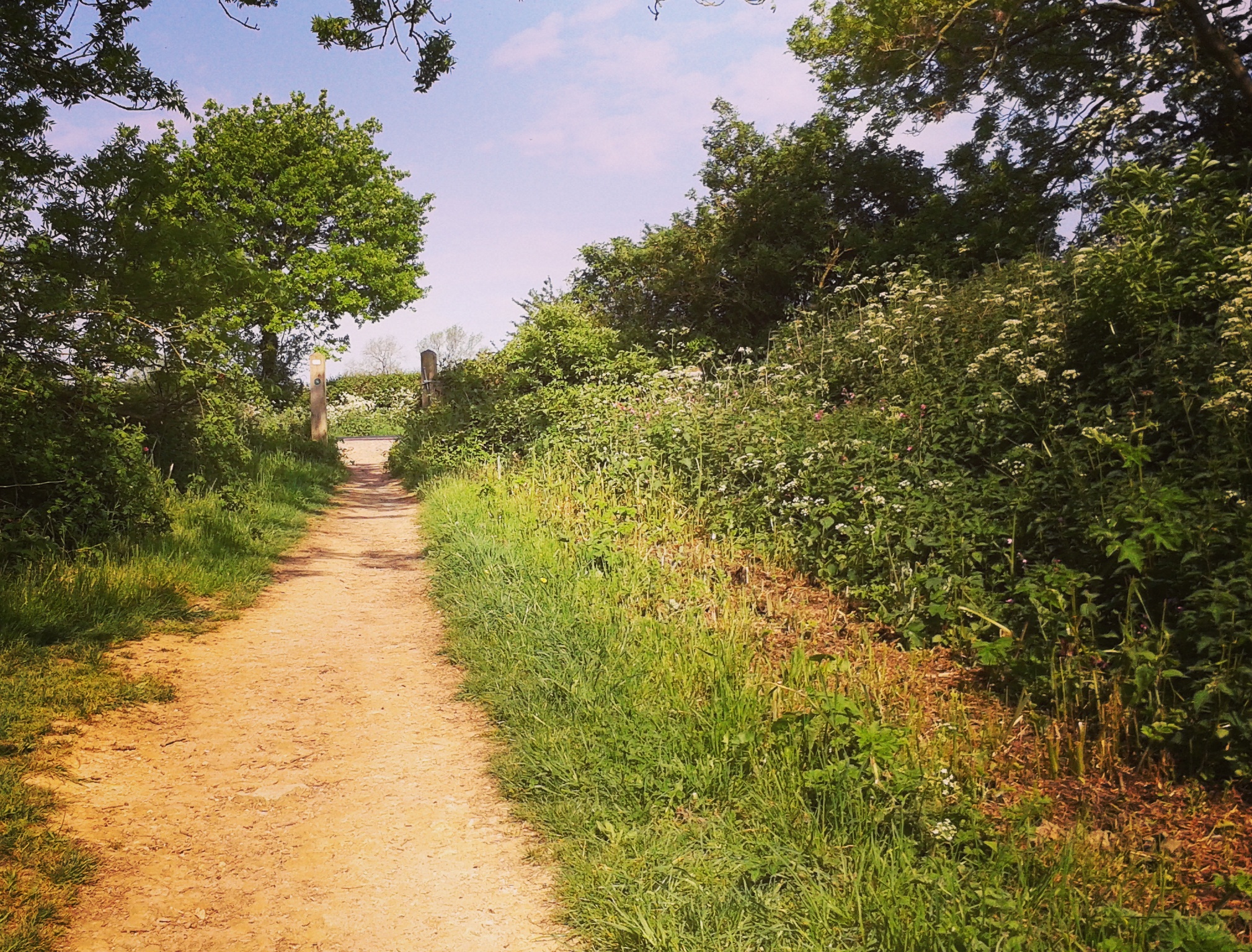 Things to do/places to visit for Adults
​Whether you have booked a romantic stay with a loved one or planned a break with a bunch of friends, we hope you will make the most of your stay in the Cotswolds. We recommend making the most of the area by exploring the beautiful warm, honey-coloured Cotswold stone villages and towns and trying out some of the wonderful pubs and award-winning eateries that the area has to offer. Let others drive you: This area is stunning and has its fair share of hidden gems. Luckily there are local travel companies that will take you to some of the best spots. Contact Cotswold Guided Tours on 01608 654445/ 07756513150 or www.cotswoldsguidedtours.co.uk or email cotswoldsguidedtours@gmail.com. If you are arriving by train to Moreton in Marsh, and want to take a tour, you can store your luggage on the minibus and Cotswolds Guided Tours will return you to Campden Yurts​ at the end of a wonderful day exploring. Collection / Return to Campden Yurts is included in the £45 per person tour price. Maybe you want to spend time in the beautiful countryside following the Cotswold Way, Diamond Way, Heart of England and other footpaths. Perhaps you hope to visit National Trust properties like Hidcote Gardens, Snowshill Manor and others. Don't forget we also have Stratford-Upon-Avon and the world famous Royal Shakespeare Theatre and William Shakespeare's house just 20 minutes away. However, if you are looking for something a bit different and want to have fun and learn some new skills, perhaps you would be interested in the following: The little Soap School at the Little Soap Company, Broadway, Worcs.Described as "a luxurious hands-on course" you can learn to make bespoke hand-made, eco-friendly organic soaps in their Broadway workshop. You can book a one-day workshop for yourself or a small group and spend the day playing with natural ingredients to make your own bespoke cold-pressed creation to take home with you.Visit to get details of the courses and products. The Covent Garden Academy of Flowers in the Cotswolds - CoursesThese classes will include seasonal flower workshops in flower design, covering all sorts of topics such as hand tied bouquets, floral headdresses, Christmas wreaths, and flowers for the home. The students of such workshops will not only walk away with gorgeous flowers but a feeling of achievement and confidence in their new skills and perhaps even inspiration to continue working with flowers for their pleasure. https://www.academyofflowers.com Guided Walks across the CotswoldsCotswold Voluntary Wardens organise a year-round programme of walks that take place across the Cotswolds Area of Outstanding Natural Beauty. The walks vary in distance and difficulty and offer an interesting and often entertaining way of discovering more about our countryside and landscape.Unless otherwise indicated, all walks by the Voluntary Wardens are free of charge however donations are very much appreciated and are usually collected at the end of the walk. No need to book in advance, just turn up (in appropriate footwear) and enjoy!Please visit www.escapetothecotswolds.org.uk/walking/guided-walks for more information and programme of walks.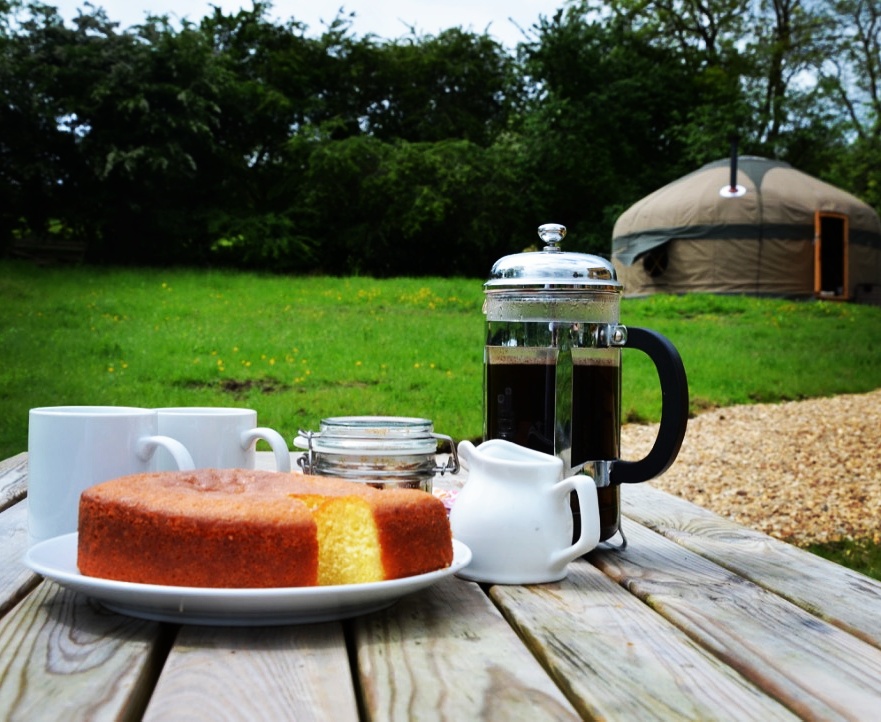 Back in July 2017 we welcomed Bristol based blogger/vlogger Purpleella and her lovely family to Campden Yurts. They spent the weekend and here is Ella's review blog and youtube video: http://www.purpleella.com/2017/07/18/campden-yurts/ Thank you Ella and family, hope we get to welcome you back again. J * * * * * * * * * 2018 Reviews * * * * * * * * * Welcome: We booked both yurts to spend the weekend there with friends and our 4 children between us, and it was perfect having the run of the place. Jane was available to answer any questions/offer any help but was very discreet and we felt like we had the place to ourselves most of the time.Jane gave us a warm welcome and thorough guided tour of yurts and facilities on arrival, and presented us with a delicious homemade lemon drizzle cake to indulge in over the weekend. Facilities: The yurts are beautiful - spotless, very spacious, charmingly furnished and decorated, and cosy with sheepskins, fairy lights. Jane has thought of absolutely everything across the site - in the yurts, in the bathrooms, in the cookhut and in the utility room. Utensils, trays, salt and pepper, cafetieres, extra blankets in the yurt and in the outdoor kitchen for cooler evenings inside and out, children's games, maps, torches, matches, gas lighters, pizza cutters, corkscrews, bottle openers, hammocks, outdoor sealed storage box, solar power units, oven gloves.... Cooking: We were spoiled for choice of cooking facilities. Regrettably we didn't get round to using the fire grill but we thoroughly enjoyed cooking our homemade pizzas in Bob the clay oven and huddled around the camp fire in the evenings as it dropped cooler but before we were ready to turn in, which was really atmospheric and memorable. Bathrooms: The new, fresh, spotless private bathrooms were a welcome luxury Summary: This was our first yurting experience last September (2017) and led us to try it elsewhere in the country. I do not wish to speak ill of our other experience, but I will just say that Jane has set the bar very high! Campden Yurts is a gem of a place and I cannot recommend it highly enough. ********* What a fantastic bank holiday weekend!! I can't say enough about how wonderful Campden Yurts are!! You have everything you could possibly want - Jane has this so well set up from the fab private bathrooms, extremely comfy beds and very lovely 'welcome cake' to the genuinely warm welcome - this place is BRILLIANT and we are so glad we found it!! Thank you Jane and family- we will definitely be back x ********* Wonderful weekend in daisy (family of four) for us this weekend. Jane has thought of everything and we all loved the walk into the village, pizza in 'bob', the hammocks, cooking on open fire and a visit to Stratford. We usually camp but loved the ease of this whilst the kids played in the fields, laughing and enjoying the freedom that this beautiful site allows. Can't wait to go back! ********* 2017 Reviews Had a Fantastic Easter weekend break here! The Yurts are very cosy and spacious and the log burner makes it extra special and toasty warm. Having your own bathroom facilities is great and shower room is so big and roomy. Jane the host couldn't be more friendly and there for your every need - she had baked us a lemon drizzle cake for when we arrived which was Delicious and gave that extra personal touch to our stay. The little village with lovely pubs and restaurants was a short walk from the site and we got to pet the friendly sheep in the bottom field. We will definitely be booking again to stay in the future. * * * * * * * * * Just returned from 3 nights here. Absolutely amazing. Jane was a great hostess & made us all feel most welcome. Having your own bathroom was priceless & a great idea! You get your own fridge & washing up sink too! Great location in chipping Campden & easy for family days out. We visited the Cotswold Park Farm one day & had a day in Oxford, even had a go at punting. The yurts are lovely & cosy with made up beds on arrival, 2 ring stove for making a brew & a lovely log burner to make it nice & cosy. There were fresh flowers & home made flapjacks on arrival to welcome us & be bought the nicest blackcurrant jam from Janes mum for our morning toast. We would definitely go back! Thanks Jane xxx * * * * * * * * * First visit to not only Campden but staying in a yurt. Well will definitely be visiting again. Jane was very welcoming and the yurts had everything you could need. Very comfortable sleeping and thoroughly enjoyed my early morning cuppa listening to the countryside and sitting in the sun. Heaven! Thank you Jane. Look forward to seeing you again. * * * * * * * * * .The yurts are excellent: high quality design, spacious, comfortable beds, very nicely furnished. They also include a stove and lights that can be activated via portable power boxes supplied.The site is very well equipped - nice kitchen with everything you need, 2 decent bathrooms with toilets, sinks & showers. Plus another wooden area with a gas cooker and utensils, situated next to benches where you can gather to eat. The kids loved roaming around the surrounding fields - very picturesque area with some farm animals, chickens etc.The family who run the site are extremely nice - they really do try to make the stay as enjoyable as possible. Really worth making the pizzas - they provide a proper stone pizza oven, and a lot of effort is made to show everyone how to make the pizzas. A really fun activity for all.Overall, we strongly recommend for a family glamping trip. We will visit again. For more reviews please see our facebook or coolcamping page!
Choosing the accommodation
We considered a few different options for our guest accommodation and settled on traditional Kyrgyz yurts for their friendly, open layout. We looked at different makers and followed a recommendation to Avalon Yurts in Somerset. Wanting them to blend into the hillside from a distance and up close, we chose sand and olive colours rather than white or bright pink which was also on offer! We went for 18ft size to allow room for double beds and futons and kept the design as family friendly as possible with the wood burner to the side allowing more communal room. Unlike the yurts of Mongolia which lie flat on the earth, ours are on blocks with a wooden floor to protect the canvas and give an even base (it is not called Hillside Nursery for nothing!). The floor is in 10 pieces and fitted together with mm precision (and sometimes a little bit of naughty language!) Ssshh. The wooden lattice sides concertina together when not in use and the spokes into the top crown are placed in individually. It takes a team of 4 – 6 to make the process easy but we have done it with just 4 people – having at least one tall person in the team and a good supply of flapjack helps a lot!
FAQ's, things to do, reviews of the glamping site and meet our cob oven who cooks the best pizzas.
​